SHOWREEL
(5 Minutes 2012-16 film work)
LINK TEXT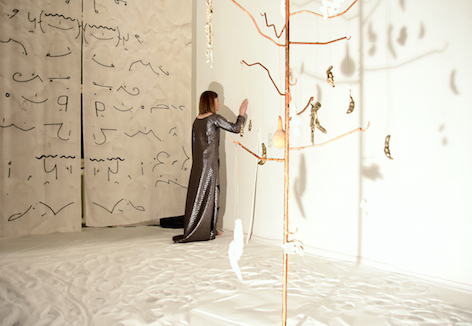 The Past is Singing in Our Teeth
, December 2017
premiering at Kunstquartier Bethanian, Berlin
touring to Civic Room, Glasgow March 2018 & Arusha Gallery in July 2018 for the Edinburgh Festival.
"The past is hidden somewhere outside the realm, beyond the reach of intellect, in some material object…" (Proust 1922: 45).
McMillan is currently working on a major new project called 'The Lost Girl' for which she has received a new work grant from the Australia Council for the Arts in 2018. Using DH Lawrence's book of the same name as a starting point, this film based installation is centred around the fictional character of cave-dwelling girl on the east coast of England. The work will debut in London in 2019 before beginning a national tour.